TEST: "Wow, what a predator!"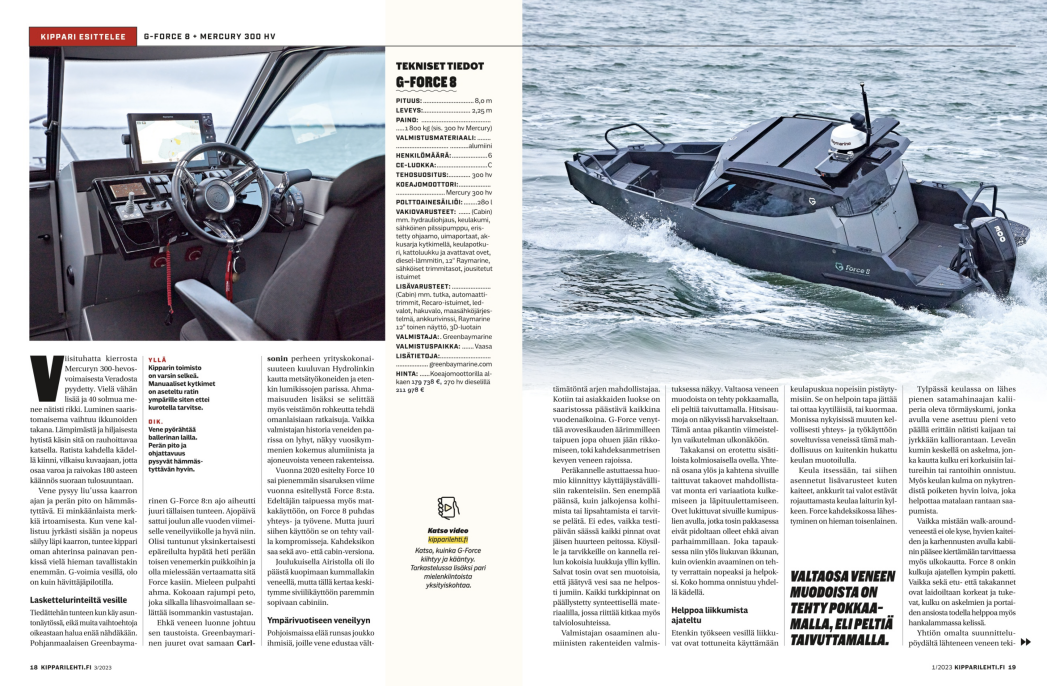 Greenbay Marine Ltd's roots are through Hydrolink Boatcenter, which is part of the Carlson family's business complex, in forestry machines and especially snow groomers. In addition to gluttony, it also explains the sculptor's courage to come up with unique solutions. Although the manufacturer's history with boats is short, decades of experience with aluminum and vehicles can be seen in the boat's structures.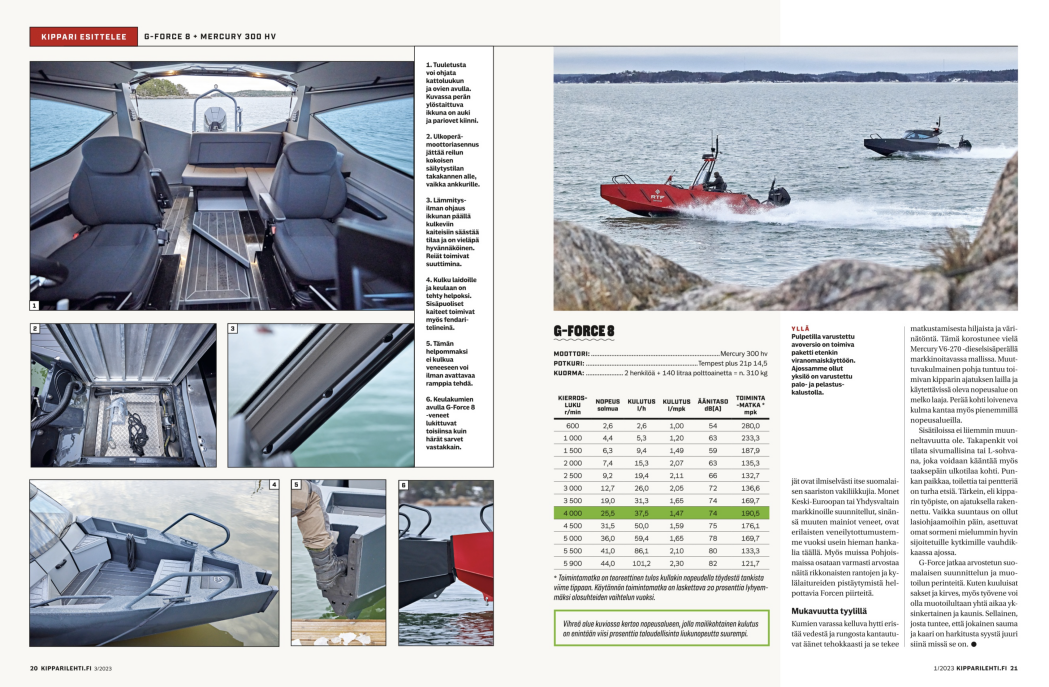 The G-Force 10 which first was introduced back in 2020 got a smaller sibling in fall of 2022 when the company released the G-Force 8 range. Whilst the larger version can also be used for overnight traveling, the G-Force 8 has been designed without any compromises to be the perfect commuter and work boat version. This boat is available as open as well as sealed cabin version. Read full article (in Finnish) from Kipparilehti.fi now!